Banner Impact Test
When we advertise online with banners, we measure the clicks and impressions. It is a good start but clicks and impressions do not explain how many people see the banner when it appears and it does not explain if the banner manages to capture attention. Our Banner Impact test measures:
Stand out tells us how many of the people banner the banner is shown to, also see the banner
Dwell Time measures how long the banner holds the gaze.
Bounce Rate measure the rate of people where the eyes bounce of the banner without engaging with it.
A good banner has high stand out, low bounce rate and long dwell time.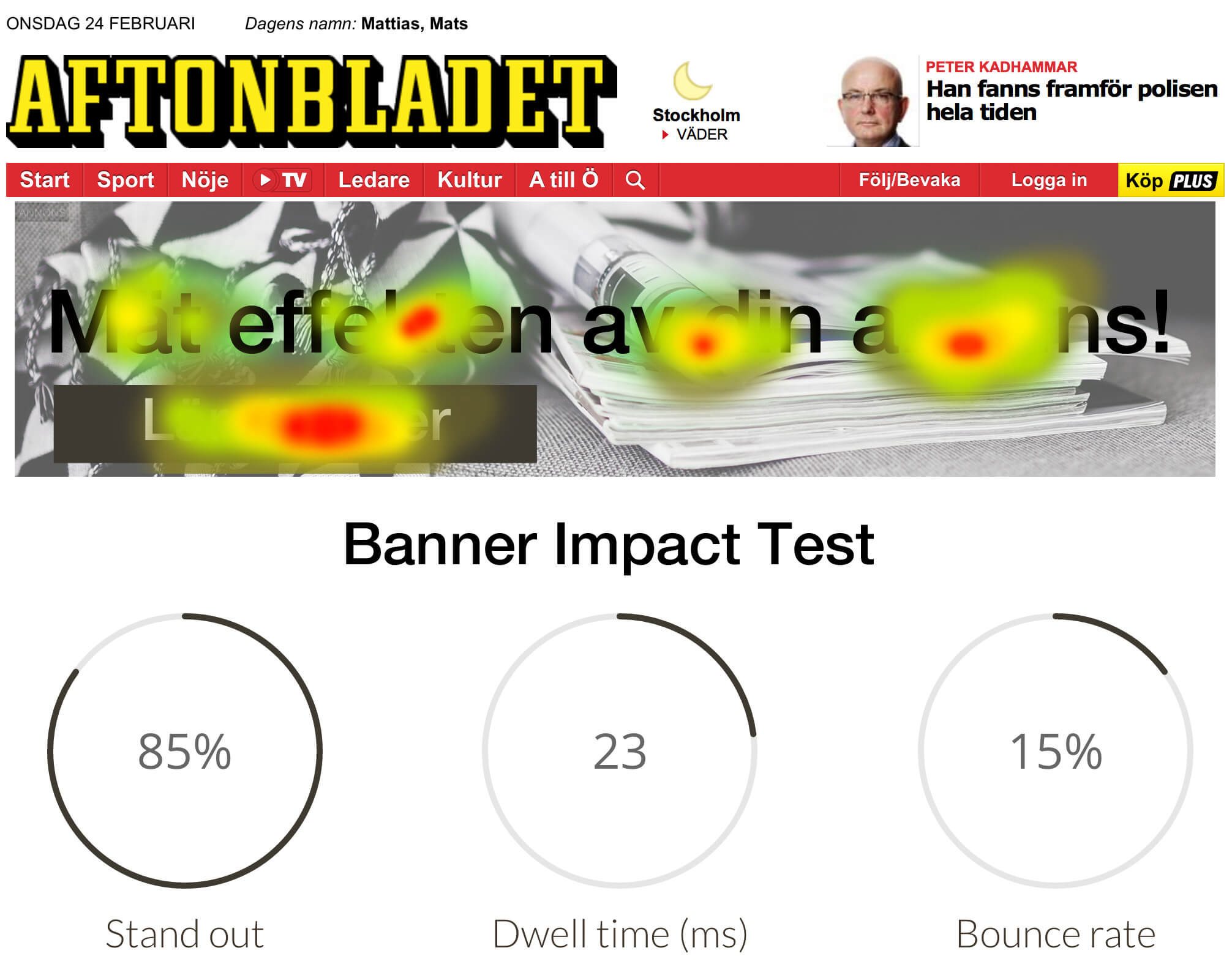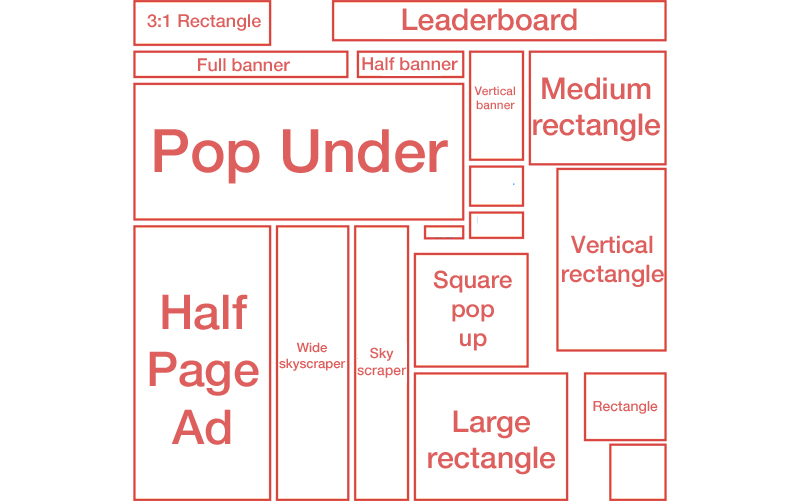 Banner placement test
What placement should you buy? A leaderboard, a wide skyscraper or large rectangle?
This is of course a question of price. But what if you could measure the attention of your banners per location, so that you can compare the visibility versus the cost per placement in advance? With our placement test, take a data-based decision on the position to buy.
Contact us for a placement test, we will help you get more out of your marketing budget!
Need more information, please fill out below form.