Ad impact
An ad impact test using eye tracking is the optimal tool for measuring the impact of your printed advertisements.
The test will rate your advertisement based on the CAB-Index. The CAB index measures:
Clarity index
Attention index
Brand index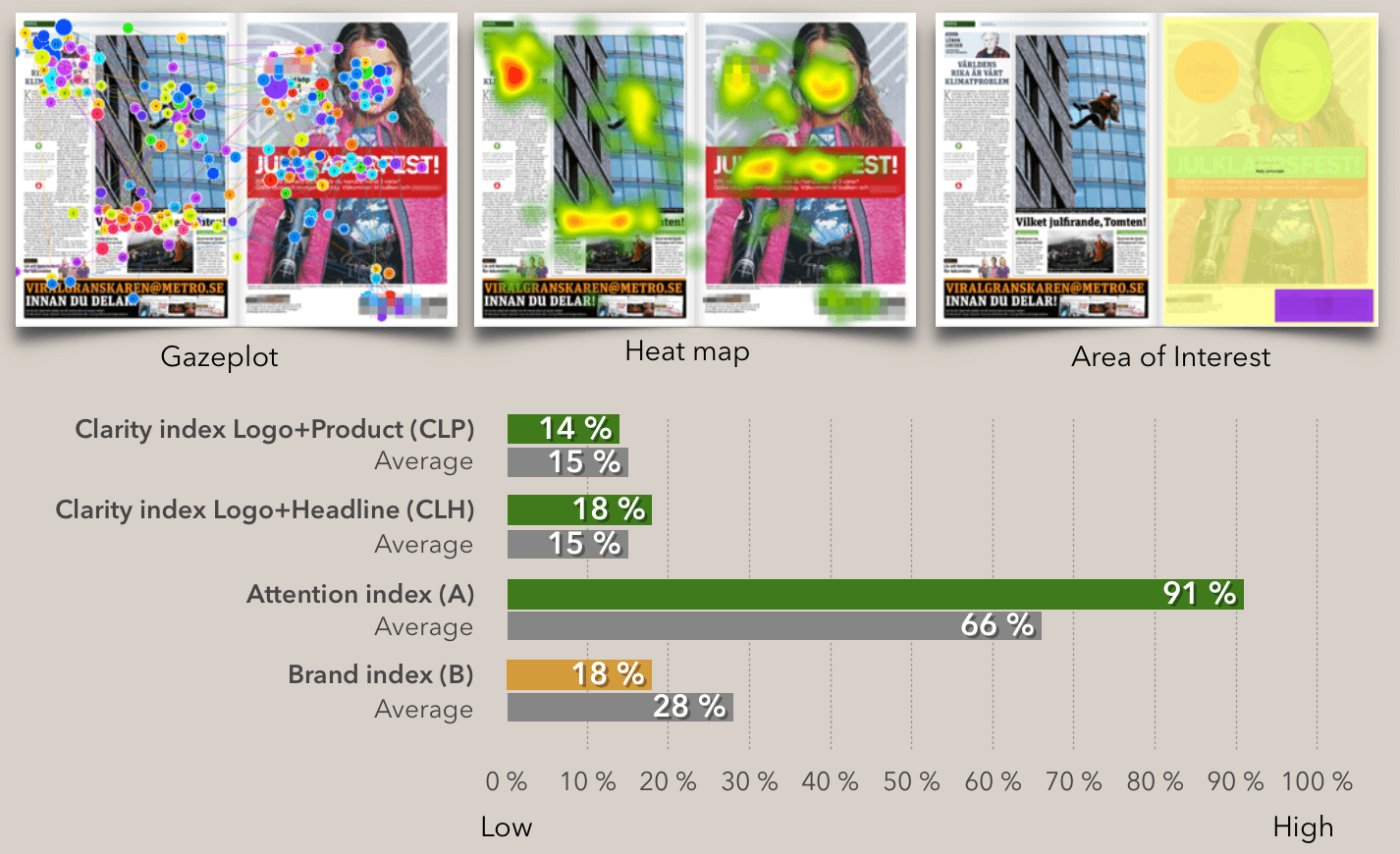 Clarity index
Analysis of eye fixation answers the question to what extend your material is clear or if it creates confusion.
Attention index
Context-based index that measures the percentage of consumers who see your ad in relation to the context that the material is in.
Brand index
Index showing how many see your brand, trademark or logo. Provides practical insights on the branding-effect of the advertisement.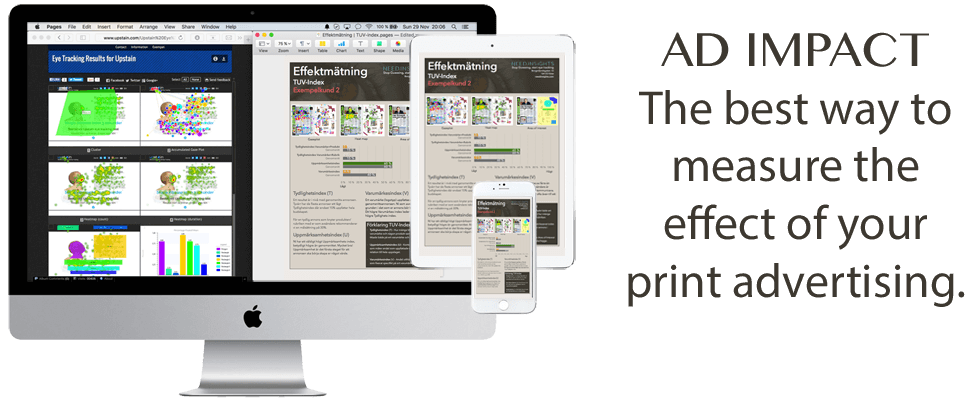 "I think everyone should test their marketing materials with First Impression of eye tracking. It is easy to

become blind for your own mistakes

. "
"The recommendations we received exceeded our expectations! Some of it, we had a heard before, but the report also contained a number of real eye-openers that will make a big difference to how we work with web design going forward. "
"By receiving interesting data without delay, we can get as much as possible of our marketing."